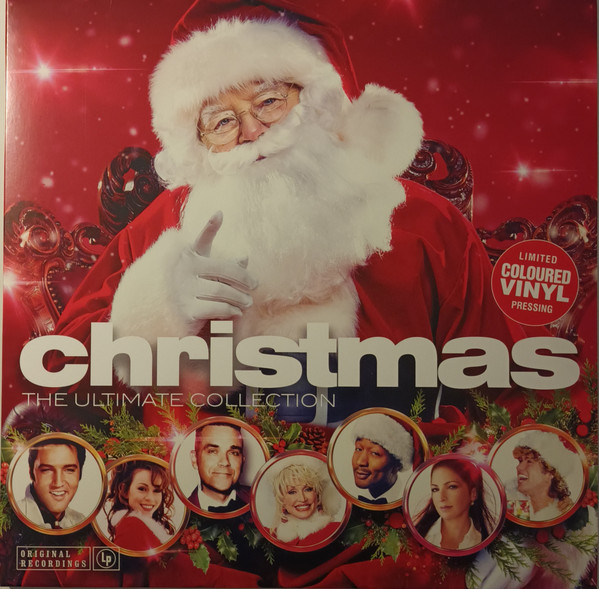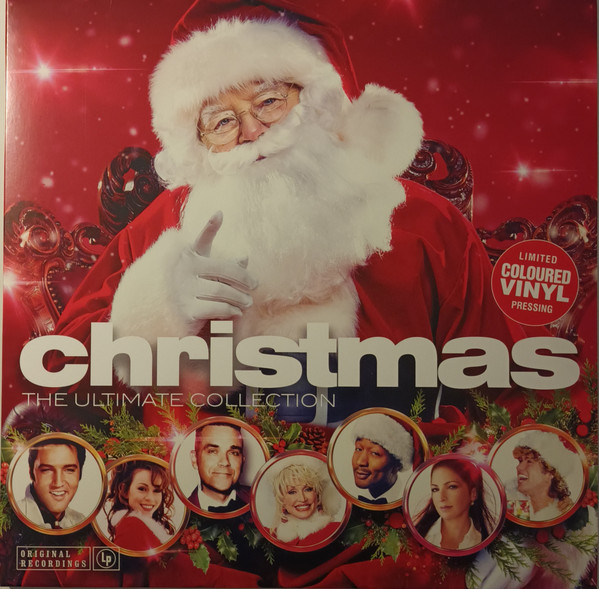 Christmas - The Ultimate Collection
Get all of the best Christmas hits on one red colored vinyl LP! Features holiday favorites from Wham, Mariah Carey, Dolly Parton & Kenny Rogers, Gene Autry, The Ronettes & many more!
A2
Mariah Carey - Christmas (Baby Please Come Home)
A3
The Ronettes - Sleigh Ride
A4
José Feliciano - Feliz Navidad
A5
John Legend - What Christmas Means To Me
A6
Gene Autry - Here Come Santa Claus (Right Down Santa Claus Lane)
A7
Hot Chelle Rae - Jingle Bell Rock
A8
Leona Lewis - One More Sleep
A9
Gavin James - Have Yourself A Merry Christmas
B1
Robbie Williams - The Christmas Song (Chestnuts Roasting On An Open Fire)
B2
Shakin' Stevens - Merry Christmas Everyone
B3
Meghan Trainor - It's Beginning To Look A Lot Like Christmas
B4
Air Supply - Sleigh Ride
B5
Andy Williams - Let It Snow! Let It Snow! Let It Snow!
B6
Dolly Parton - Christmas Without You
B7
Elvis - Winter Wonderland
B8
The Ray Conniff Singers - Jingle Bells
B9
Gloria Estefan - Christmas Through Your Eyes